The next generation of coffee makers and baristas are being shaped through these 5 schools of barista training across Europe. You may have guessed it though, Italy is the prime destination for hopeful baristra trainees as nobody takes coffee more serious than homeland of the Espresso. We've compiled a list based on on the Coffee Association League and our very own coffee expertise.
Top European School for Baristas #1 -The Espresso Academy of Italy
Their friendly website indicates a friendly and yet professional atmosphere. Located beautiful Florence, this particularly academy offers their secret formula – the Italian Barista method, which they claim focuses on the real needs of the barista. Here you'll learn how to prepare all types of coffee with efficiency, speed and the confidence to crank out quality coffee for any number of clients.
The main takeaway is their value of old Italian espresso recipes from the bicerin to the corta and the espress shakerato. The goal is to go back to the taste of the espresso machines dating back to the 1910s and revisting that special flavour.
The IBM (Italian Barista Method) is a certification that is world-renowned.
The course itself spans across three levels – junior, master and top barista which requires you to pass the Barista Time Trial in 7 minutes and thirty seconds. That time stamp means preparing 10 classic Italian recipes while a crowd cheers you on.
2.London School of Coffee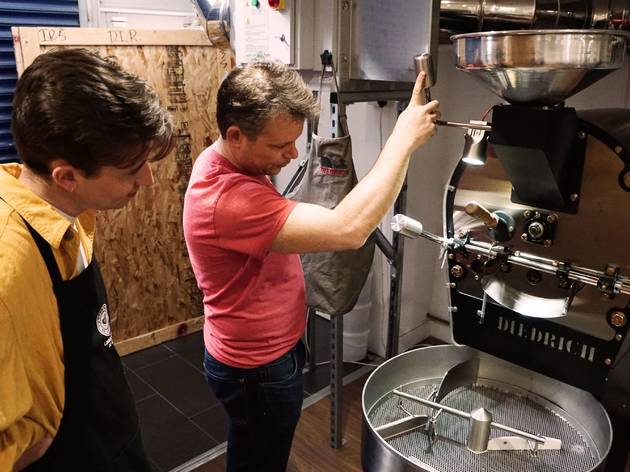 The London School of Coffee is a very diverse centre for learning virtually anything about the art whether you want to become an elite coffee snob , a roaster or of course a barista.
The LSC has been around for over 17 years and they are the go-to people with skilled trainers with a brand new campus in Fulham.
The courses span from learning the foundation of barista skills all the way to intermediate and professional with being accredite by the Specialiy Coffee Association.
For baristas that want to go through a bootcamp to start working quickly and efficiently, they offer short three-day intensive courses as well.
They work with a variety of coffee machines but have also been building an exclusive relationship with the Marco SP9 for pour-over coffee specialities.
3.The 9 Bar Academy
The 9 Bar is an independent academy which offers the SCAE Coffee Diploma. They have developed their own concept which intersects coffee quality while providing an exception standard of service to meet the increasing demands of the hospitality industry. Their courses range from classic coffee training skills to coffee art, green coffee, tasting and roasting expertise and much more.
Their accredited courses by the Specialty Coffee Association is part of the allure, but their main selling point is the knowledge passed on by their experienced instructors that are professional coffee entrepreneurs and highly skilled baristas.
The school is also a coffee consulting company so this is also an interesting area to be exposed to the wider world of coffee.
4.European Bar Tender School
This school is perhaps the largest and offers a huge variety of courses for beginners , wether you want to open your own coffee shop one day or just deveop your barista skills as a coffee enthousiast. They claim they can do it just 5 days. Their courses include brewing methods, latte art, coffee flair and more.
The EBS course goes through stages of intro to Coffee , Barista Skills and Brewing Foundations.
You then a series of short practical and written tests under the supervision of an SCA certified trainer. Costs are also pretty readily advertises starting at 60 euros for members up to 100 for the intermediate courses.
The interesting part of the BSC school is the many locations from Berlin and Bercelona to Copenhagane, Madrid,New York, Paris and even Sydney.
5.Barista Pro Rome , Berlin and Milan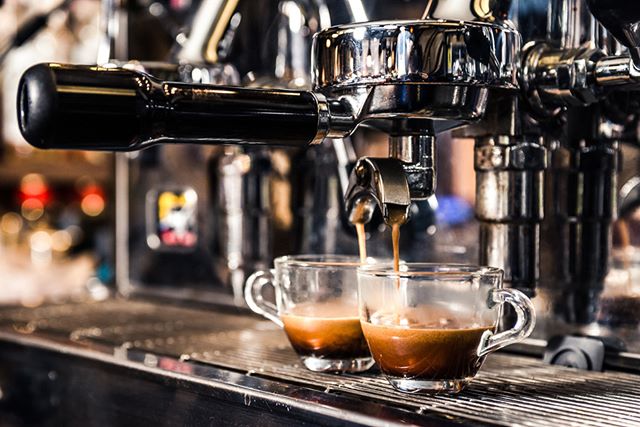 The Barista PRO school is the Coffee Academy is run by a all Italian team of experts who speak high level English and is located in Rome,Milan and Germany.
They focus on being 90% practical and on their own type of If you ever heard of an ISO9001 Certification.
Also the beauty here is the numbers . If you're planning on becoming a barista through Baristra Pro, you have a 94% chance of success of finding a job.
Becoming a barista or even just a professional coffee entrepreneur or connoisseur starts with taking the right steps and finding an environment most conducive to your goals. If you happen to be in Rome, don't forget to catch coffee exhibitions, shows all over Europe.